Evolution isn't just some obscure event that happened in the past to dinosaurs. Evolution is going on every day, right under our noses (even in our noses!).
In the Simms Lab we study ev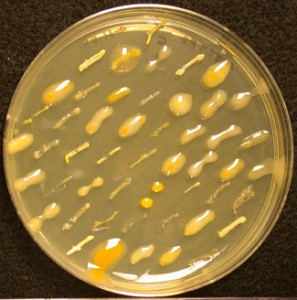 olutionary and community ecology. As evolutionary ecologists, we ask, "Why do organisms live where they do and have the traits that they have?" We use various tools to study how biotic interactions shape the ecology and evolution of populations and communities of organisms.